The launch of KT yesterday was a success! Sam & I were able to join the celebration along with mommy Stef and kids...again!..haha and really had a great time. The venue was a bit small for the invited guests. Maybe because the the 1adult=1child policy was not push through at all. Thanks so much Mommy Mel for allotting us a place to seat. Anyways, the venue was fully decorated with colorful balloons, hanging flowers ang butterflies cookies, choco fountain, yummy kiddy food carts and beautiful centerpiece cakes! Sam can't get enough of looking @ the place...busog na busog ang mga mata ika nga!..hehe They really exerted an effort to make it like a wonderland as what they promised. Not to mention great food...as in food carts pa lang busog ka na. And most of all the place was flooded with cakes!...as in the edible one and not for deco purposes only. Sobra dami, ikaw ang mauumay!..lol




Sam with Banky, Keanna & ate Jhaz

I saw some familiar faces from showbizness and media who joined the celebration. It's nice to see again some of our very friendly online mommies there. You know who you are... di ko na mention, dami nyo eh..hehe! So sad nga lang because less photo ops and group pics for us...my cam suddenly got low in battery!...waaah! Anyways, the kids where the one who really enjoyed the celebration, which is my main purpose why I decided to attend anyway. I only wanted Sam to enjoy these kind of kiddie events. And thanks to Stef for joining us because she almost decided not to attend talaga. :p Sam really like the puppet and magic shows. They were also giving away very nice prizes for those who participated in the games. A raffle draw which I won a 2 GC from Jungle Joe. They also gave cellphones who can answer some trivia questions. The magazines were already distributed and they sell extra copies for those who wanted to purchase more. Hays, It's really a tiring but exciting and fun day for all of us especially for the kiddie models of KT and members of CA.



Congratulations MZ and DC for a very succesful launch! And thanks so much for the opportunity. God Bless and More Power! :p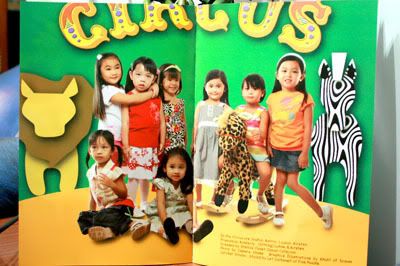 in the Circus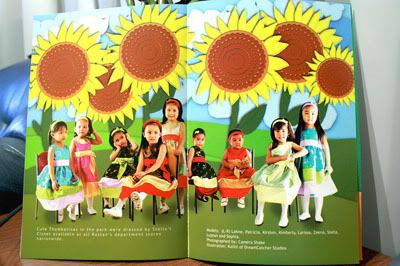 little thumbelinas


Kids Time Magazine Cover